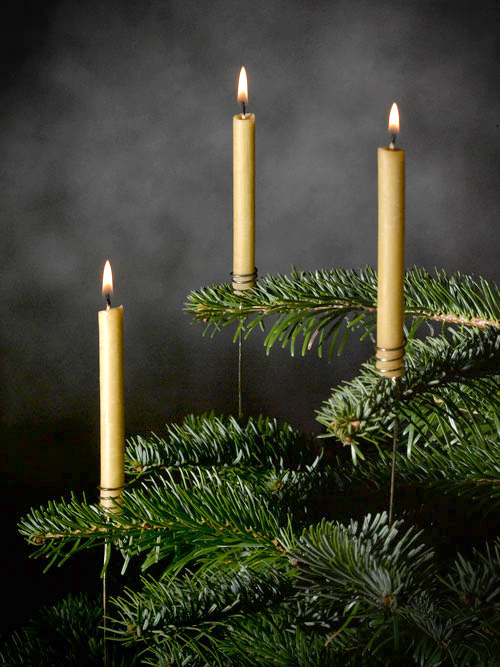 The latest addition to the Fair Trees® product range is Fair Candles®. Beautiful, organic Christmas tree candles which are Fair Trade approved, just like all other Fair Trees products.
The hand-made Christmas tree candles are made from beeswax gathered by Georgian beekeepers. Fair Trees has engaged four Georgians, who use traditional equipment such as zinc tubs, flames and hand-operated drums to produce the honey-scented candles under fair conditions of employment.
The candles are sold in Denmark in neatly-wrapped bundles of twenty. These attractive candles, produced without the use of chemicals and whose scent is clean and natural, contribute in a healthy way to the cosiness of Christmas time in the home.
Fair Candles can be found in Fair Trade shops around the country, or they can be ordered here. A bundle costs 98 Danish kroner, of which 5 kroner are donated to Georgian development projects.