In 2020, the Fair Trees Fund supports a range of different activities in Ambrolauri. These projects contribute to the promotion of health, learning and equal rights as well as the improvement of social conditions. The projects are in line with the fund's efforts under the 17 Sustainable Development Goals.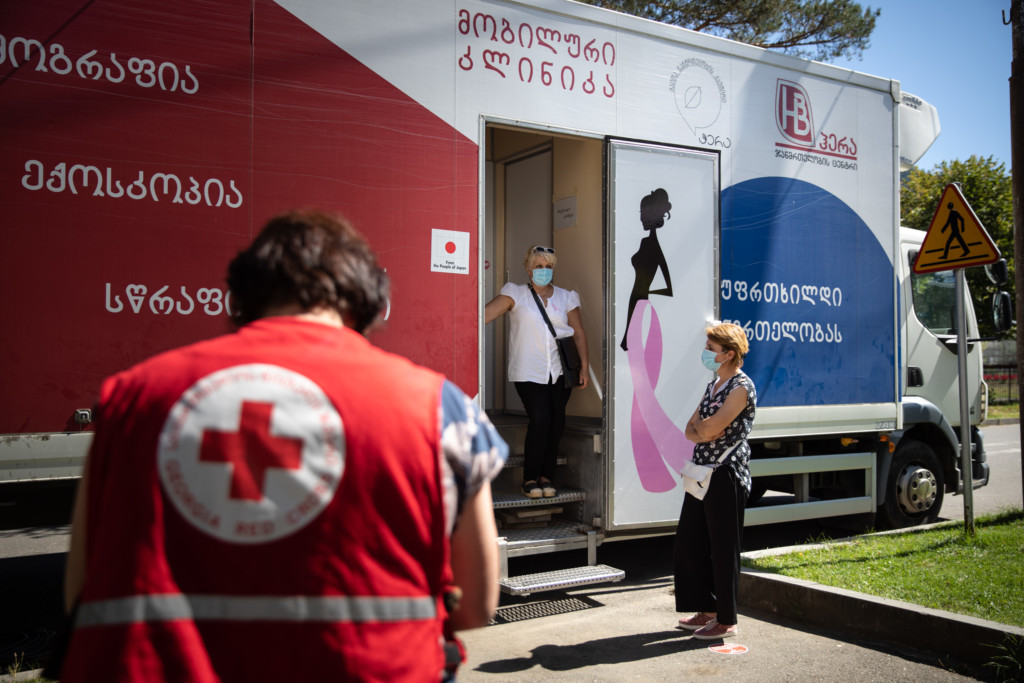 Breast cancer screening for 169 women
In a collaboration with the Red Cross, the Fair Trees Fund has again this year set up a test centre, at which women in Ambrolauri have been offered breast cancer screening. This year, the screenings have of course been provided with due consideration of COVID-19.
Again this year, the women of Ambrolauri have welcomed the offer, which contributes to the timely detection of breast cancer.  During the five days of screening (10th – 15th of September), 169 women were screened.
Screening with a cultural bonus
In addition to the breast screening, the women were offered free admission to an exhibition featuring female Georgian artists, near the test centre. All women also received a voucher for a dental examination.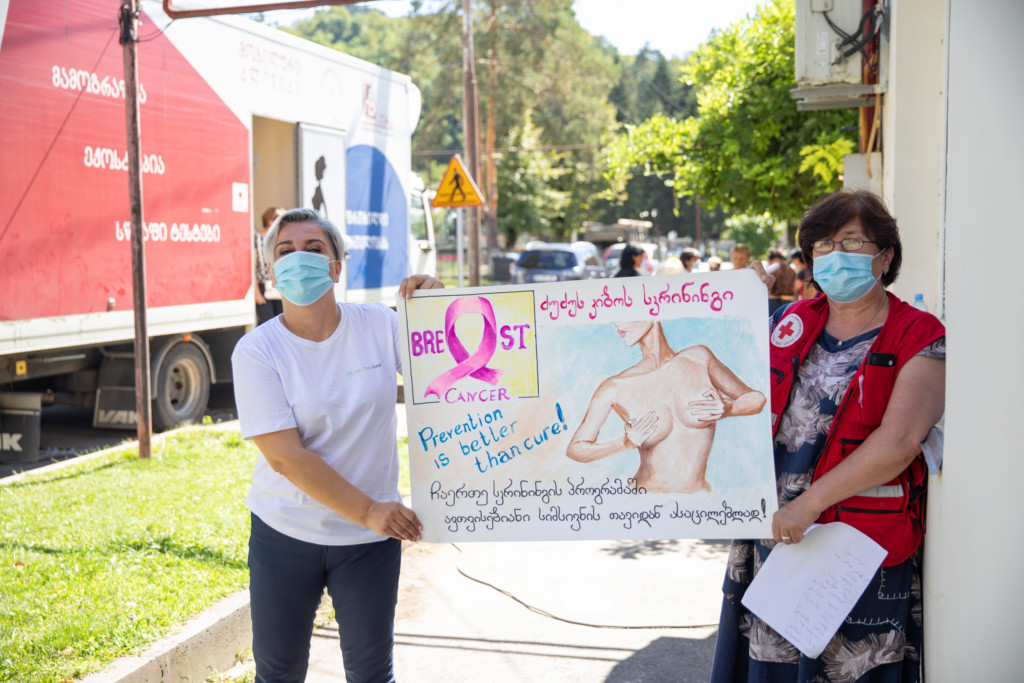 The Fair Trees Fund is financing a 3-year long Red Cross project "Enhanced resilience and community-based disaster risk reduction in Ambrolauri". The breast screening offer for women in Ambrolauri is part of this project.
The Red Cross
"Today, breast cancer is the most widespread type of cancer among women in Georgia. Each year, more than 1624 women are affected. At the Red Cross, we are pleased to support the initiative of the Fair Trees Fund with its offer of free breast screening for the women of Ambrolauri. This constitutes a decisive step in the promotion of health. In 2020, we have of course also contributed to ensuring that the screening of the 169 women was conducted with due consideration of COVID-19."
– Tamar Kamkamidze, Head of International Relations Department, the Georgia Red Cross Society and Irina Kereselidze, GRCS Regional Coordinator.
Levelling the playing field for the girls
The Fair Trees Fund actively supports the advance of female football in Georgia. The fund is a partner in the establishment of girls' football in Ambrolauri through the FC Racha under the regional Georgian football federation (RLKS). A young woman has been trained as football coach and will soon obtain her UEFA Certificate. Even now, girls' teams of as young as six-year-olds have been formed, and 40 girls take part in the weekly training sessions and matches. The Fair Trees Fund works to have even more girls take part in football.
Financing of scholarship
In 2020, the Fair Trees Fund has awarded student Ani Gurgenidze a scholarship. With this scholarship her dream of going to university has come through, as she has now been accepted to the law program at the Ivane Javakhishvili Tbilisi State University.  At the same time, Ani is intent on giving back and contributing to the society she is part of, and among other activities she works as a volunteer on Red Cross projects.