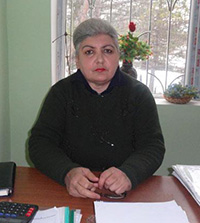 "Wealthy though the Georgian language is, I cannot find the words to express my gratitude towards Marianne and Lars Bols that comes to me every single time I look at our newly renovated school building. Inside the school there are pupils and teachers who will always remember everything done by the Fund.
As I cannot find the exact words anyway, I will just say thank you, not just on behalf of the pupils, teachers and parents, but on behalf of the village.
I wish you all the best in your life.
With kind respect
Tlugi school director
Marina Gotsiridze"
---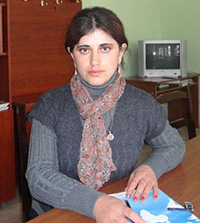 We also received a lovely letter from a teacher at the school in Tlugi that we recently renovated:
"Our little village, Tlugi, is one of the small villages in Georgia.
There is a school with just 12 pupils here. These 12 pupils are our future, our hope and it is vital that they understand that they are important to someone, even someone who is not obliged to take care of them.
Despite being such an isolated village, our beautiful place is known throughout Europe, because of its natural wealth – the pine tree forests – gifted to us all by the God. When European families celebrate Christmas and put up a wonderful Christmas tree, at least half of them know that these trees come from Tlugi.
There is a great 'cone rush' in September in Tlugi; a lot of companies are involved in the cone business, but only Fair Trees (Marianne and Lars Bols) are wonderful enough to care and look after the children. They have been working with our school since 2008."